Car Lockout Services in Los Angeles
It can be such a pain and inconvenience when you lock your keys in your car. It's the worst feeling and it normally happens when you are already running late. We've all done it at one time or another it's just one of those silly mistakes that can happen to anyone. Pro Locksmith Los Angeles will be your easy solution. At Pro Locksmith Los Angeles we spend every minute of our day getting customers back into their vehicles or trunks so for us it's a simple procedure performed by a certified well-practiced technician.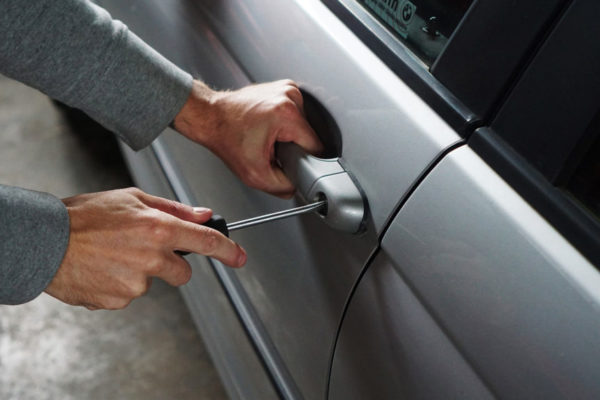 Call Us For Car Lockout Services
You can call Pro Locksmith Los Angeles on (323) 393-1059 24/7 we are always available to service and support you in any means, whether that's answering your inquiries or sending a technician out for service. Generally, once you have spoken to our call center and relayed all the required information such as your contact details and locations a car lockout technician will be with you in approximately 15-20 mins. We understand how trying these situations can be and want to release the tension from you by arriving as soon as possible.
Once our technician has arrived on-site, they will first check your identity and vehicles ownership after that has been dealt with the technician will unlock your car. When dealing with such an expensive, important possession it is important that you engage only the help of an experienced professional. Trying to resolve the issue yourself or using a questionable company can only lend itself to causing more unnecessary damage and further delay your day. Pro Locksmith Los Angeles guarantees each of our technicians are furnished with the appropriate tools and relative training in order for them to complete any car lockout on any vehicle make, model and year. Every technician we employ is experienced has undergone training and continuous development into the industry advancements. They each travel in a mobile workshop which is complete with varying tools, spares, parts and any machinery that may be needed for any job in hand.
Our customers are always happy with the service we provide and continue to use us and recommend us to friends and family. We are glad so many of our customers return and once you receive one of our services you will understand why. Call us today on  (323) 393-1059 for Pro Locksmith Los Angeles, excellent, quick and affordable.