Safe Service in Los Angeles
Safes have an importance to every man with a valuable in his possession. But a proper safe is not something you can get from your regular tool shop. What you need is a professional safe service company which provides you with the best and most suitable safe you could ever want. And guess what? You just found it. Just call (323) 393-1059.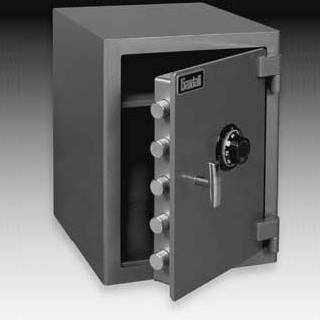 For Safe Service in Los Angeles Call Us Now
Pro Locksmith Los Angeles brings a whole new meaning to the job. Forget the old school simplicity of the task. We have more diversity than you could ever imagine. For starters, the variety of safes we have is immense. In fact, we have a different safe for every unique person and his specific usage. Ranging from cheaper ones to larger expensive ones, we have just the ones you've dreamt of.
Unfortunately, no mechanical object can be guaranteed to work 100% forever. Malfunctions do occur; and more often in safes than you'd previously thought of. But not to worry – the experts at Pro Locksmith Los Angeles excel at solving safe issues. No matter what the issue is, our trained employees know how to work the tools and get the job done.
Safe maintenance isn't something you can discredit as easy. Therefore, you'll need someone who can be completely trusted with the job. Our administrators, at Pro Locksmith Los Angeles, know that this is of the utmost importance. Hence, we give you one of our best of locksmiths to help you with your problems. Safe specialists of Pro Locksmith Los Angeles have been trained for all kinds of methods of safe maintenance, safe repair and safe cracking.
Most safes have the issue of getting locked permanently or the electronic keypad malfunctioning because of various reasons. This can cause several problems especially if there are important documents or money inside the safe which you need immediately. Whether it is for commercial use or personal, these kind of problems need to be solved within minutes to prevent loss. For that, all you have to do is make one phone call to Pro Locksmith Los Angeles and one of their safe specialists will be right there to identify and fix the problem with your safe mechanism.
Other than that, any physical damage to the vault can also be fixed. If the safe is bought from us, our insurance policy will immediately replace the safe with a brand new one, which is obviously more secure. These kinds of damages usually occur in times of an emergency like a fire breakout. Even if the safe is of some other model, our specialists have complete knowledge of every kind of safe and will fix it for you. Moreover, they will also give you tips on how you can manage the vault around the house for better security.
If you need safe services in Los Angeles. Then just contact us at (323) 393-1059