How to Find a Good Locksmith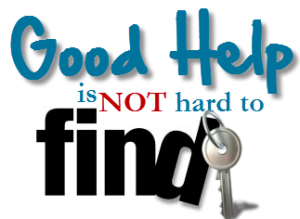 With only fifteen states in the US requiring locksmiths to be regulated and licensed, it can seem pretty challenging to find a decent, respectable locksmith. Fraud and scam artists are steadily on the rise, taking advantage of locked-out victims in order to make a buck. This horrible practice has been giving a bad name to the entire industry, but it does not have to. With a little bit of knowledge and the right tools, anyone can determine which locksmith is legitimate. By following these basic steps, you can stop feeling overwhelmed by the possibility of hiring a no-good locksmith and feel confident in this service once more.
Good Locksmith Traits:
Locally respectable. A good, honest locksmith will be certified and have clients that attest to their services. Even though licenses are not required in the majority of the world, respectable locksmiths are certified and will show you their certification if you request it.
Because locksmiths are here to help, they will often have websites, social media accounts, and Yellow Pages listings to give you all of the information you need about the services they offer. These websites will usually list the hours of operation, the typical fees they charge for certain services, and other such beneficial information.
Though most locksmith courses offer only basic training, locksmiths traditionally intern with others in the profession. This apprenticeship actually leads to a specialization for the majority of locksmiths. They may develop a penchant for automobile locks, for safes, or even for electronic security. Specialization is a sure sign that the locksmith is reputable.
Quality locksmiths are going to have insurance that covers any potential damage they might inflict when attempting to help. Though the services are usually more expensive when a locksmith is insured, you can feel at peace knowing that the locksmith is an expert who is client-oriented, Quick locksmith Los Angeles is good example of good locksmith.
Request verification. Locksmiths are required to ask for identification to make sure that they are not aiding and abetting a crime. A great deal of the time, a person's ID is in the home or the car with their keys, but the fact that the locksmith bothers to check is indicative of their training and professional background.
Finding a good locksmith does not have to be complicated or convoluted, but it can seem distressing if you are attempting to locate a reputable one right when disaster strikes. To truly avoid being swindled, try to seek out quality locksmiths before you are in trouble.
Locksmith Los Angels