Locksmith Los Angeles / Rekey
Rekey Los Angeles provide a mobile rekeying service. At rekey Los Angeles we can rekey just about any lock it can at any type of location and any kind of lock , here are a few examples:-
☑ Office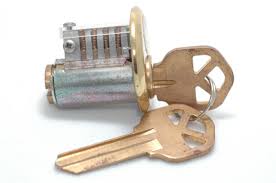 ☑ Home    ☑ Commercial Store    ☑ Restaurant
☑ Car  ☑ RV  ☑ Motor Home   ☑ Mailbox
☑ Lockable Furniture  ☑ Desks  ☑ Internal Doors  ☑ Sheds
☑ Windows  ☑ Storage Unit  ☑ Padlock  ☑ High-Security Locks
☑ Deadbolts  ☑ Kwikset  ☑ Rim and Mortise
As you can see just about anything lockable can be rekeyed, there are a few exceptions and occasionally if the inside tumbler or waiver of the lock is damaged in any way then rekeying will not be able to be performed and you would need to have new locks installed. Rekeying is a special procedure that allows a locksmith to alter and change the pins inside of the heart of the lock, once those pins have been transformed it means that the old key will no longer fit the door and therefore will not open the lock. Only a new laser cut key to match the newly pinned lock will open the door for you, Rekey Los Angeles can do this easily and cost-effectively for you.
Rekey is more often than not more affordable than a complete lock change and can be very beneficial if you are moving into a new property and you don't know who may have had key access. From estate agents to renovators, you can never be too careful. The key could have been distributed to a number of different people and could end up in untrustworthy hands, with security it's always best to think about preventing a situation rather than inviting it.
Rekey Los Angeles can also help you with a rekey service if a break-in has occurred, providing the inside of the lock has not been damaged.
Rekey Los Angeles is open 24 hours, every day so you can call us in an emergency or schedule an appointment, either way, we have a trusted team of rekeying specialists prepared and standing by to receive your call (323) 393-1059. We can have a technician dispatched to you and at your location within 20 minutes. All of our rekey specialists operate from a mobile unit that is fitted with parts, tools, keys, products and any machinery they might need to complete a job. Rekey Los Angeles provide excellent customer service skills, quality work at competitive rates.